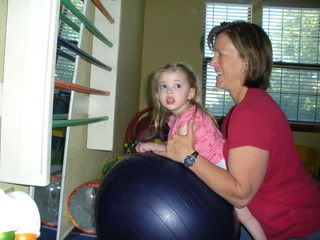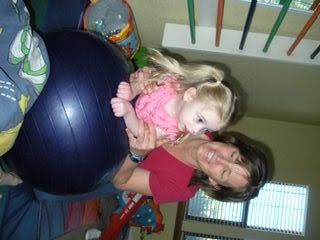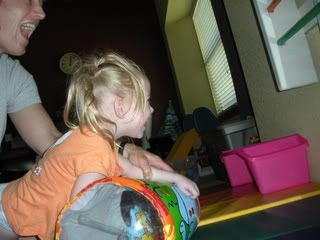 Makenzie had a great week! She did wonderful in therapy and she has been eating from a spoon great! She has also been talkin a lot!! She tells us when she wants more at least 50% of the time!!! She has come so far! God is so GOOD!!!

Life is very busy! Filled with therapy and entertaining the boys now that they are out of school! It is starting to warm up here! We joined a pool this year because it is something that ALL 4 of the kids enjoy! It has been very challenging for me to come up with stuff in between therpies that we can all do. We take Makenzie everywhere but time is a problem with 2-3 therapies and her need to take a nap!

We got an advocate for Makenzie so that we can get her IEP done without to much trouble. Hopefully the school district will take us seriously now! Hopefull Makenzie will start preschool the end of July with all of the supports and services that she needs and deserves! Please pray that this process goes smoothly!!!

Keep praying for Makenzie! Please also say and extra prayer for a little boy named Reece who had a near drowning accident recently! His parents just recieved not so good MRI results and are really struggling! We did too and have come so far since that dreaded day when the doctors told us there was little hope! That was not true for Makenzie and will not be true for little Reece! Our God is gracious and much bigger than any of this! Storm the gates for these kids!!! Thank you all for your continued love , support, and prayers!!!!